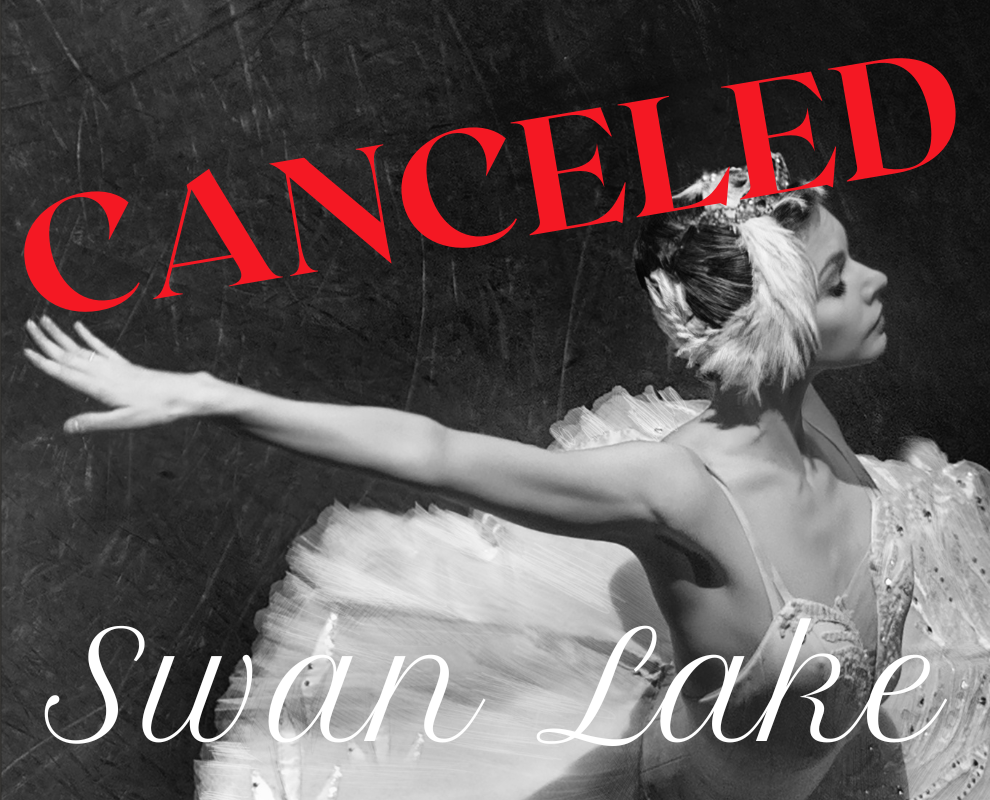 CANCELED: Swan Lake
April 6 @ 7:30 pm
-
9:30 pm
We regret to announce that Odesa National Ballet of Ukraine has been forced to cancel their highly anticipated performance of Swan Lake at the Fairfield Arts & Convention Center this spring. However, we are excited to relay that Ballet Des Moines will be stepping in to replace the canceled performance with a revolutionary production entitled "SHE." 
The cancellation of Swan Lake by the Ukrainian Odesa National Ballet was made necessary by the Russian conflict in the country and the crises it has caused at all levels of society. In an act of solidarity, Ballet Des Moines will offer an alternative production, to be performed at Fairfield Arts & Convention Center on Friday, May 5th. A portion of the proceeds of this new event will go toward supporting the Ukrainian Emergency Art Fund.
If you are a ticket holder for the original Swan Lake performance, please look for communication via email and snail mail regarding this change. If you have not been contacted by February 15th, please reach out to [email protected] or call (641) 472-ARTS.
Ballet Des Moines' revolutionary performance of "SHE" exemplifies the powerful voices of female representation through the works of three diverse and internationally-recognized choreographers. SHE seeks to promote inclusion and belonging while engaging participants in meaningful dialogue about why representation matters in a vibrant community.
SHE was created with all audiences in mind, recognizing that diversity should be celebrated in all forms. Attendees can expect an immersive experience with each delicate movement complemented by stunning costumes and spectacular lighting design. The choreography is designed so that viewers from any background can appreciate the beauty and technicality of classic ballet while enjoying the uplifting message of unity and hope.
SHE is presented via partnership with Ballet Des Moines in solidarity with the Odesa National Ballet in Ukraine. We are grateful to Ballet Des Moines for stepping in with this groundbreaking performance, and we are humbled by the generous spirit of the international arts community. A portion of the proceeds of this new event will be donated to the Ukrainian Emergency Art Fund.
It is an honor to present SHE as a symbol of solidarity with our Ukrainian artist brothers and sisters. We hope that people young and old will feel inspired by these dancers and know that their own voices are powerful, too. We can all speak up against injustice.