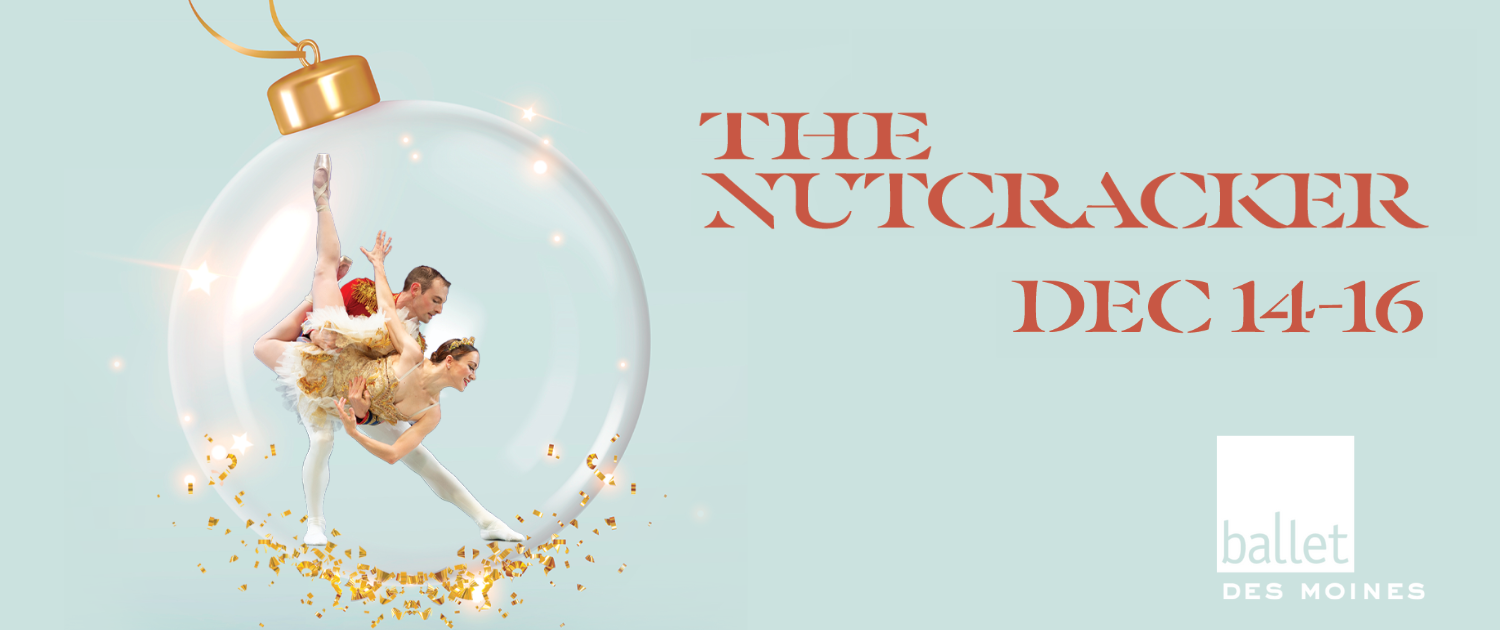 The Nutcracker Ballet
December 14 @ 7:30 pm
-
9:30 pm
The Nutcracker Ballet has become a cherished holiday tradition in many cultures, and its enduring appeal lies in its magical storytelling, beautiful music, and stunning dance performances. The timeless tale of Clara's fantastical journey continues to captivate audiences of all ages and has secured its place as one of the most cherished ballets in the world.
Performance Dates & Times: Thursday, December 14th and Friday, December 15th at 7:30 PM; Saturday, December 16th at 1:00 PM
Tickets: $26-68
Become a Subscriber and Save! Build your own experience with a customizable pick package. Pick 3 shows and save 10%. Pick 6 shows and save 15%. Or save 20% with an All Access Season Pass and catch all 12 performances in the 2023-24 Season!
Call the Box Office at (641) 472-ARTS for group rates and youth discounts!
Tchaikovsky's Nutcracker Ballet is a timeless and enchanting masterpiece in the world of classical dance and music. Composed by Pyotr Ilyich Tchaikovsky in 1892, the ballet is based on the adaptation of E.T.A. Hoffmann's story "The Nutcracker and the Mouse King" by Alexandre Dumas. It has since become one of the most beloved and frequently performed ballets around the world.
Set during the festive season, the ballet begins with a Christmas Eve party at the Stahlbaum family's house. Among the guests is young Clara Stahlbaum, who receives a magical nutcracker doll from her mysterious godfather, Herr Drosselmeyer. After the party, when everyone is asleep, Clara sneaks back to the living room to check on her beloved nutcracker. To her astonishment, the room transforms, and a battle ensues between the toy soldiers led by her Nutcracker and an army of mice, headed by the Mouse King.
As the Mouse King is defeated, Clara's Nutcracker transforms into a handsome prince. Grateful for her bravery, the Prince invites Clara to a magical journey to the Land of Sweets, ruled by the Sugar Plum Fairy.
Tchaikovsky's captivating score brings the story to life with its memorable melodies and expressive orchestration. The ballet is known for its captivating choreography, beautiful costumes, and timeless storytelling.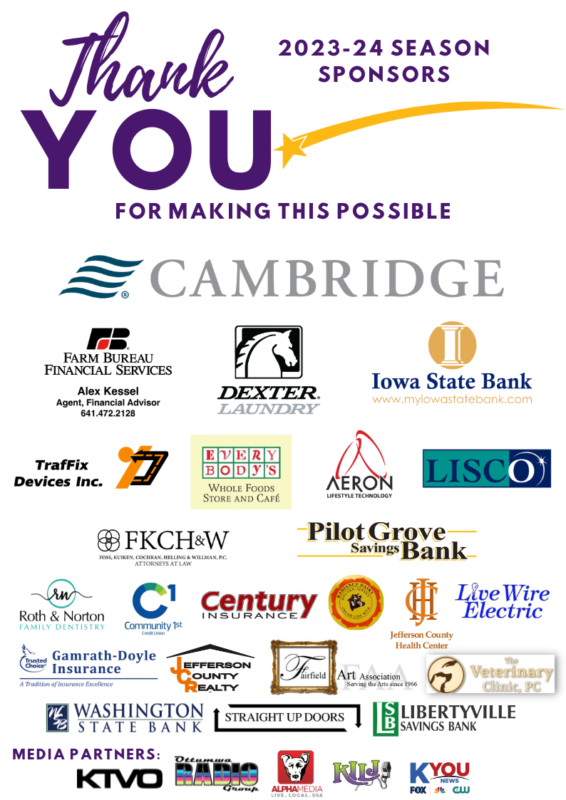 Related Events