Summer Theatre Camp: The Little Mermaid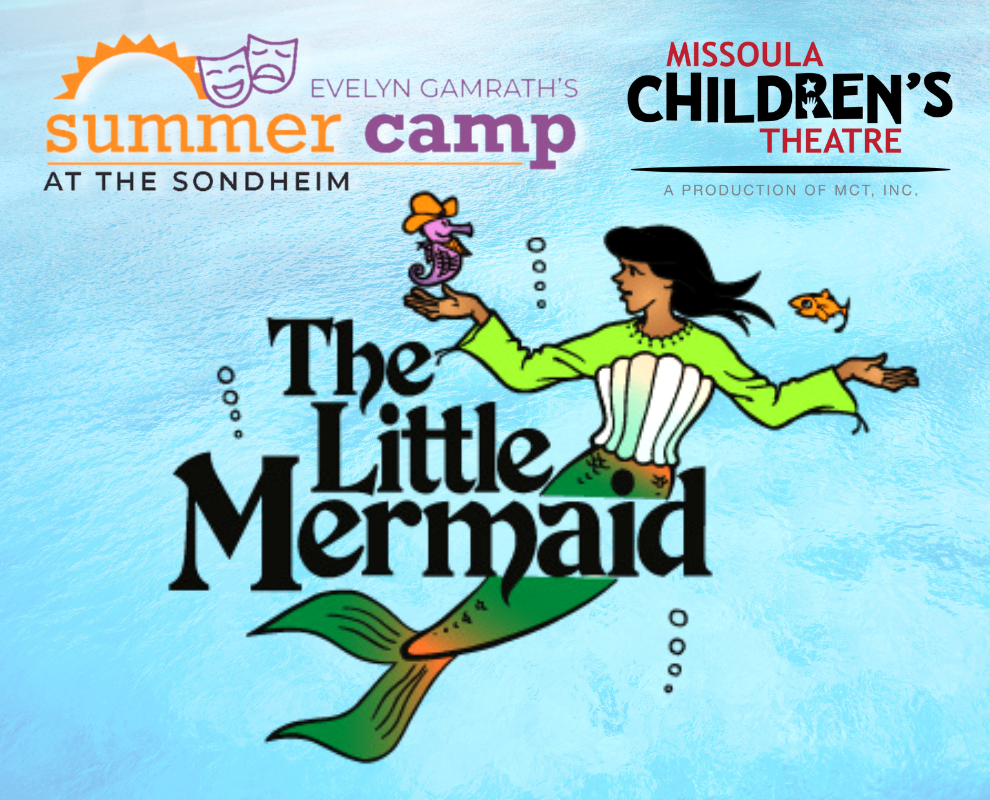 Summer Theatre Camp: The Little Mermaid
Evelyn Gamrath's Summer Camp at the Sondheim returns this July with Missoula Children's Theatre and The Little Mermaid!
Live performance Friday, July 21 at 7:00 PM
Open to the public to attend
Free will donations welcomed at the door
SHOW SYNOPSIS
THE LITTLE MERMAID
Adapted by Jim Caron
Music and Lyrics by Michael McGill and Jim Caron
Deep in the salty waters of the Sassafras Sea, there lived a Little Mermaid. Her name was Celia.  She lived for music. In fact, it was said that she had the loveliest scales in all of the Deep. Celia and her three sisters were allowed one visit to the World Above, each on their sixteenth birthday, to learn the secrets of life on dry land. Their discoveries included ferocious dragons, advancing armies and, of course, a handsome and resourceful Prince Charming. In a new version of the age-old tale, lots of music, plot surprises and humor await the audience.
Related Events