Barhydt Organ Silent Film Series: Hunchback of Notre Dame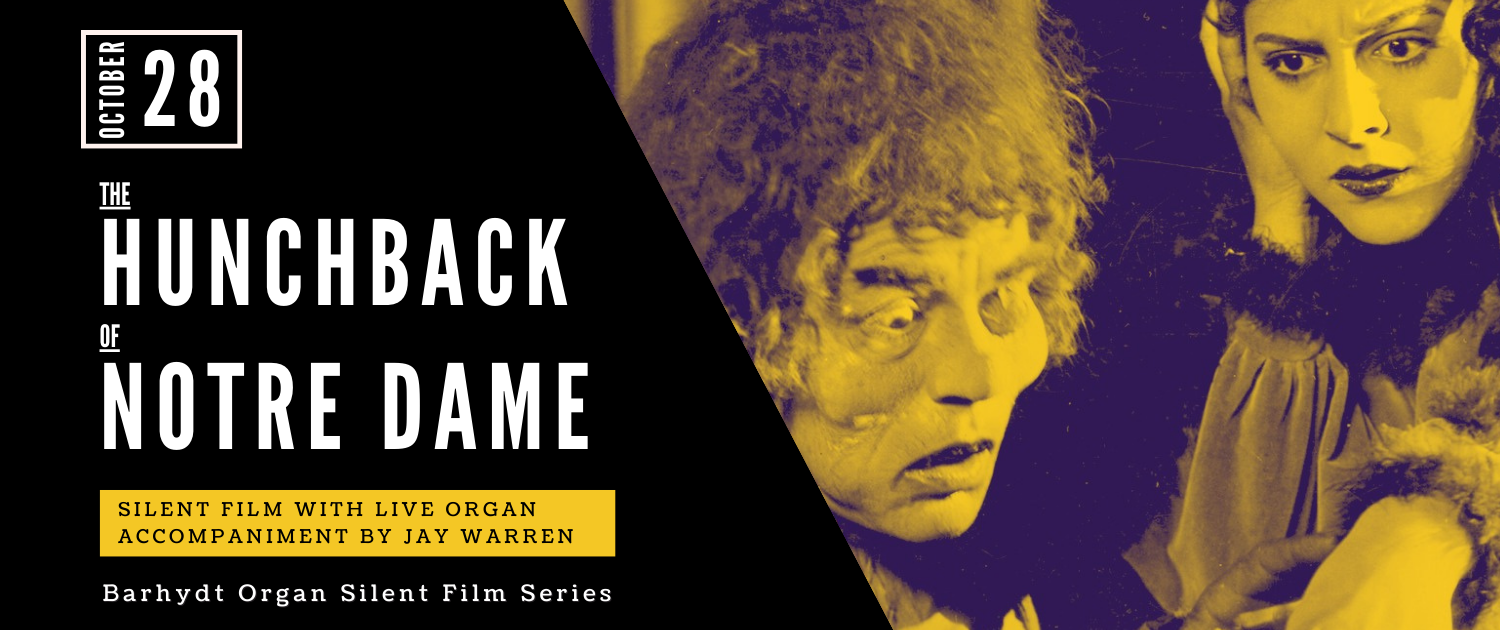 Barhydt Organ Silent Film Series: Hunchback of Notre Dame
October 28 @ 7:30 pm
-
9:30 pm
The film that launched Lon Chaney's prolific career as "The Man of a Thousand Faces," Hunchback of Notre Dame is still lauded today as an example of horror at its finest. Wear your best Roaring 20's attire and experience it as the original 1923 audience would have, with live organ accompaniment by Jay Warren bringing you all the thrills and chills!
The Barhydt Organ Spotlight Series features master organists and pianists that show our beautiful Barhydt Organ and Steinway grand piano at their finest. Admission to all performances is free! Voluntary donations will be accepted at the door ($10 suggested).
ABOUT JAY WARREN
Chicago's foremost photoplay organist, Mr. Warren brings all the color, excitement, and glamour of the silent film era back to life with his original scores for the silver screen.  As a regularly featured photoplay organist for the Silent Film Society of Chicago, he has accompanied most of the great silent films throughout his forty year career in his famous rousing style.  He has been featured annually for the highly regarded Silent Summer Film Festival since its inception in 2000.  Jay has appeared 14 times playing the huge E.M. Skinner pipe organ for silent films at the University of Chicago's famed Rockefeller Memorial Chapel.  He also performs film accompaniment on the beautiful Letourneau pipe organ in the Crimi Auditorium of Aurora University.  Jay has also made several silent film photoplay appearances on the incredible 5 manual Wurlitzer located at the Sanfilippo Foundation's Place de la Musique in Barrington, Illinois.
Related Events