Hip Hop Orchestra Experience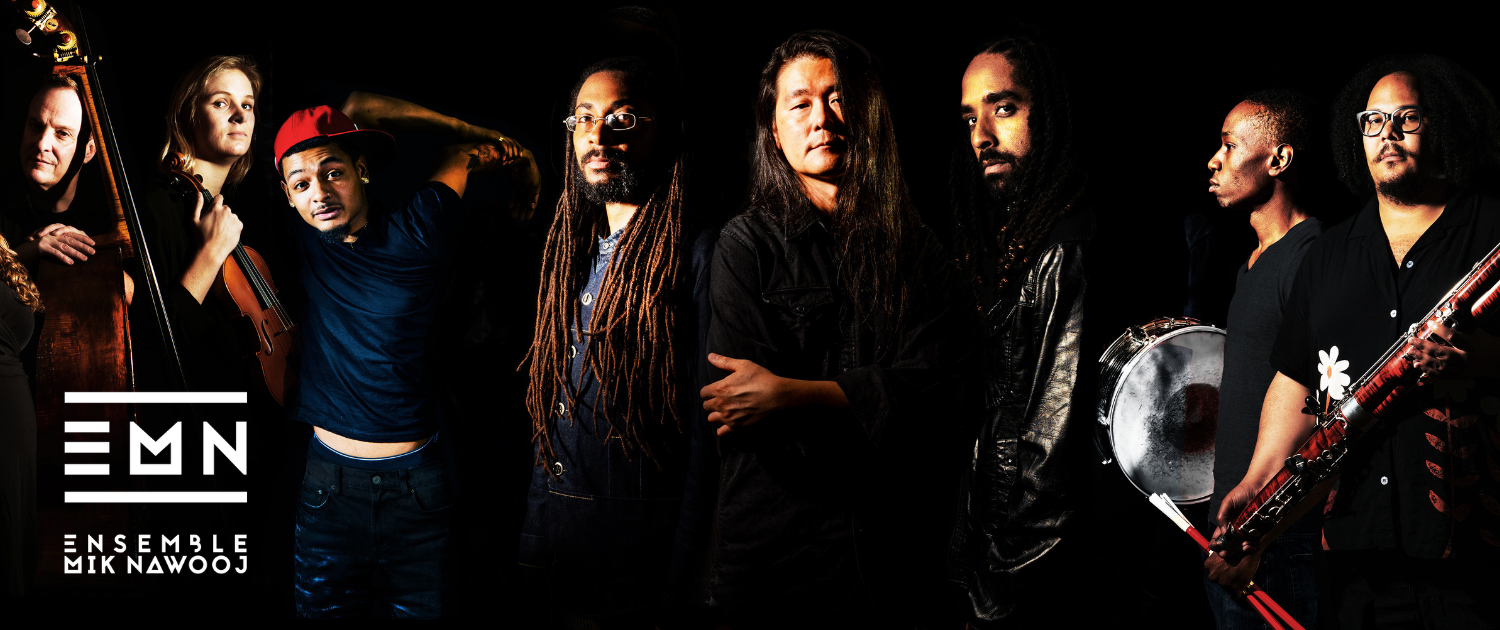 Hip Hop Orchestra Experience
May 3, 2024 @ 7:30 pm
-
9:00 pm
Save up to 20% off ticket prices with a Season Pass or fully customizable Pick Package!
Ensemble Mik Nawooj's Hip-Hop Orchestra Experience is part concert, dance party, and club night featuring original music that samples from classical and hip-hop—all presented in an underground setting like the New York scene that birthed hip-hop. Their music uniquely challenges the MCs and classical musicians pushing the boundaries of both hip-hop and concert music, creating something completely new. The program includes seminal works of Mozart, Bach, and Beethoven, deconstructed and reimagined with funky rhythms and rapid-fire rhymes.
Executed with resident MCs, a lyric soprano, turf dancer, woodwinds, french horn, strings, piano, and drums, the music is rigorous, nuanced, and accessible.
Tickets: $21-43
Become a Subscriber and Save! Build your own experience with a customizable pick package. Pick 3 shows and save 10%. Pick 6 shows and save 15%. Or save 20% with an All Access Season Pass and catch all 12 performances in the 2023-24 Season!
Call the Box Office at (641) 472-ARTS for group rates and youth discounts!
Related Events