Fairfield Women's Invitational – WPBA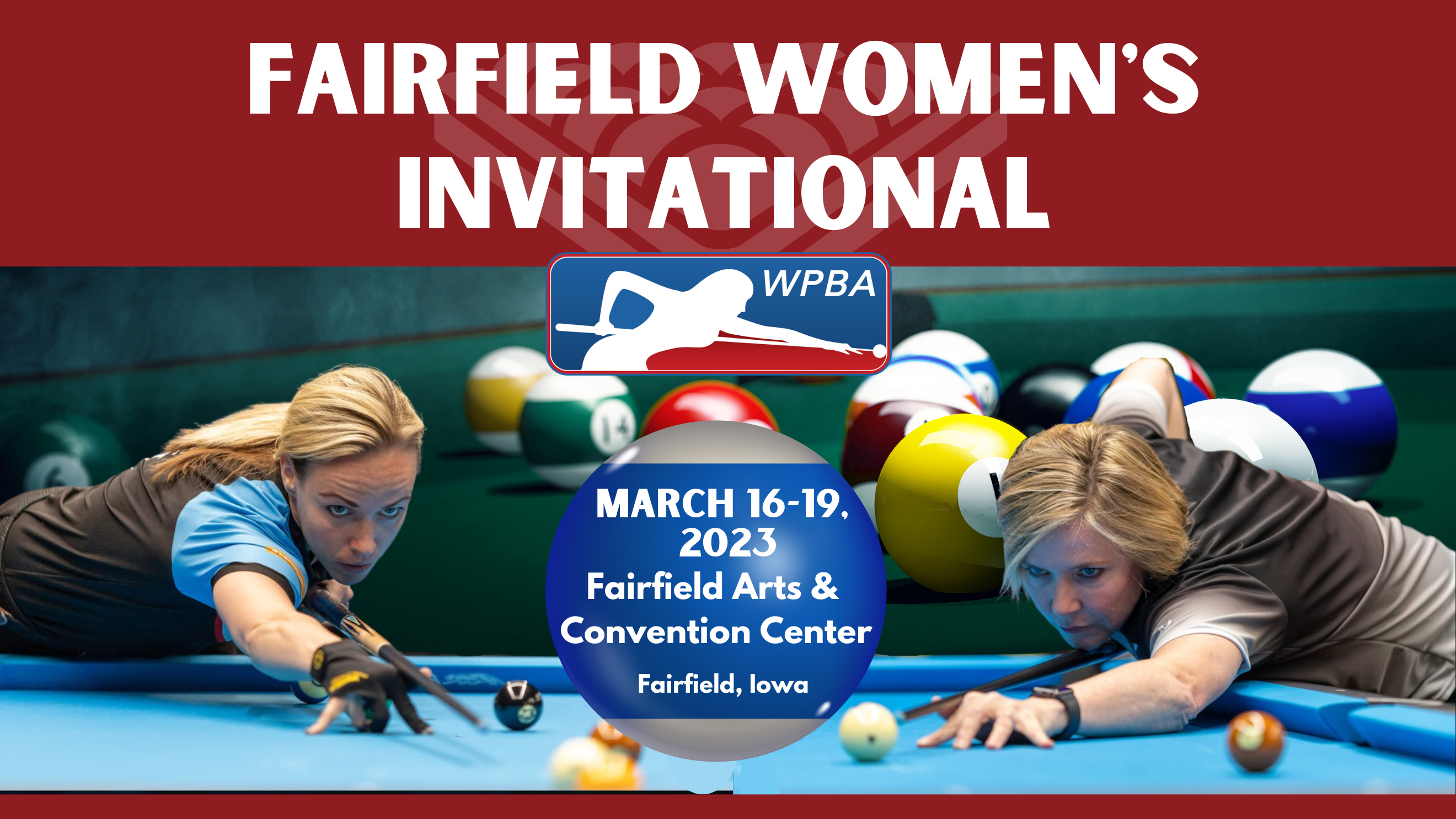 Fairfield Women's Invitational – WPBA
The Fairfield Women's Professional Billiards Association Invitational is the billiards event of the year and a must-see for billiards fans across the country and beyond! Here in Iowa, you can experience some of the world's best billiards players as they show their skill on the table aiming to win titles and prizes. Not only will there be fierce head-to-head competition against billiards elites; but there will also be other activities for you to enjoy over the four-day event. Whether you're an experienced billiards player yourself or just someone curious about this exciting sport, this invitational offers something for everyone! Don't miss out on this great opportunity to witness billiards' greatness here in Iowa.
Fairfield, Iowa is set to host the Fairfield Women's Invitational, the first stop on the 2023 Women's Professional Billiards Association (WPBA) tour, from March 16 through the 19th. This four-day event will feature 48 of the best women billiards players from around the world, competing for cash prizes and the coveted title of Fairfield Women's Invitational champion.
Some of the top players who will be attending include top-ranked player in the world, Kelly Fisher, Allison Fisher, known as the "Duchess of Doom" for her deadly & consistent shot making, rising star Wei Tzu Chien from Taipai, and accomplished competitor, Monica Webb. These players are sure to put on an incredible display of skill and talent that should not be missed.
The tournament kicks off on Thursday, March 16 at 10 AM in a double elimination 9 ball competition. Players will continue with their elimination play on Friday and Saturday, with the finals taking place on Sunday from 10 AM to 6 PM. The public is invited to attend any and all sessions.
Related Events