Barhydt Organ Spotlight Series: Abby Chen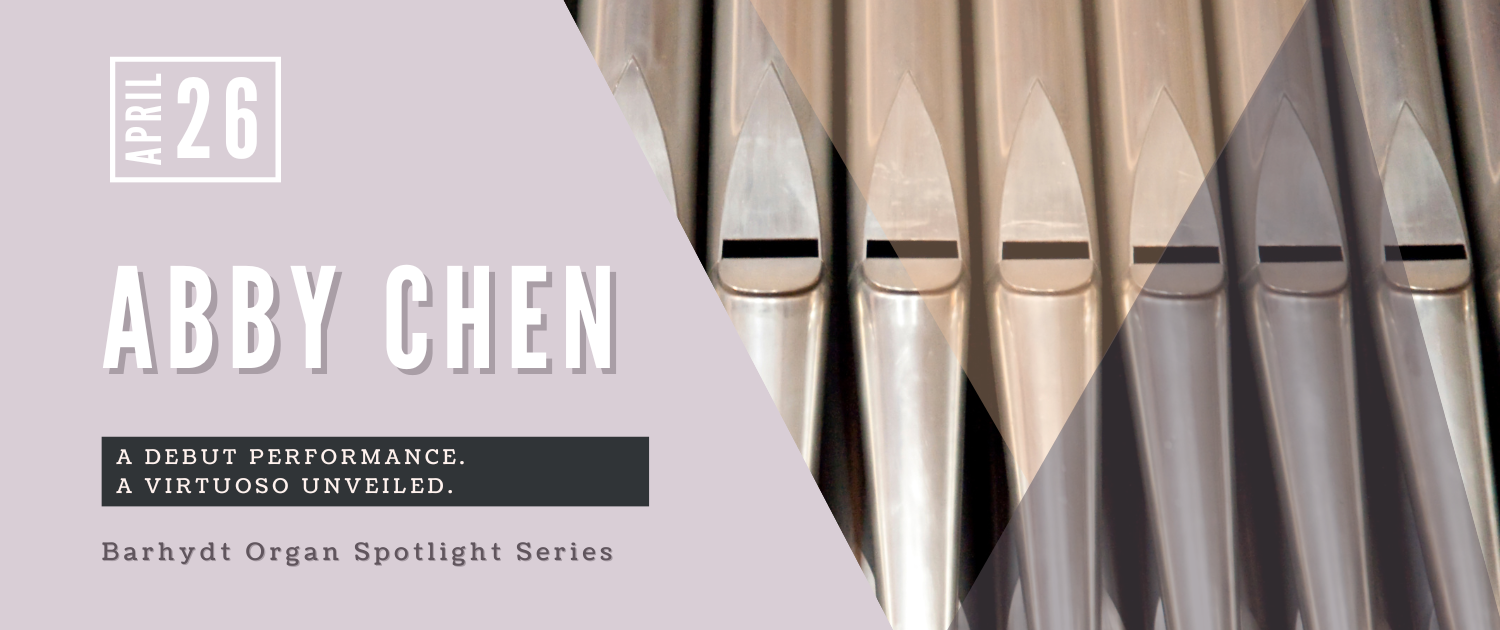 Barhydt Organ Spotlight Series: Abby Chen
April 26, 2024 @ 7:30 pm
-
9:00 pm
This Spring, we welcome Abby Chen for her first appearance on the Sondheim stage! A seasoned performer, Yu-Hsiang Abby Chen is an award-winning organist who regularly can be heard ministering through the historic Krapf Organ for St. Andrew Presbyterian Church in Iowa City. Currently pursuing her Doctor of Musical Arts degree at the University of Iowa, under the direction of Dr. Gregory Hand, Abby also serves as a teaching assistant, offering organ lessons to non-majors and undergraduate secondary students.
Abby earned a Master's degree from Manhattan School of Music, under the direction of McNeil Robinson, and she holds a Performance Diploma from Indiana University, where she studied with Dr. Janette Fishell. While in Indiana, she also served as Organist at Northwood Christian Church, Indianapolis.
A native of Taiwan, Abby has served as Executive Director of American Guild of Organists, Taiwan Chapter, and was a lecturer at Taiwan Theological College and Seminary. Her album, "Singing Organ in the Rainy Night: Hear The Oldest Organ in Taiwan" won both Best Performance and Best Recording honors at the 30th "Golden Melody Awards for Traditional Arts and Music" in Taiwan.
The Barhydt Organ Spotlight Series features master organists and pianists that show our beautiful Barhydt Organ and Steinway grand piano at their finest. Admission to all performances is free! Voluntary donations will be accepted at the door ($10 suggested).
Related Events