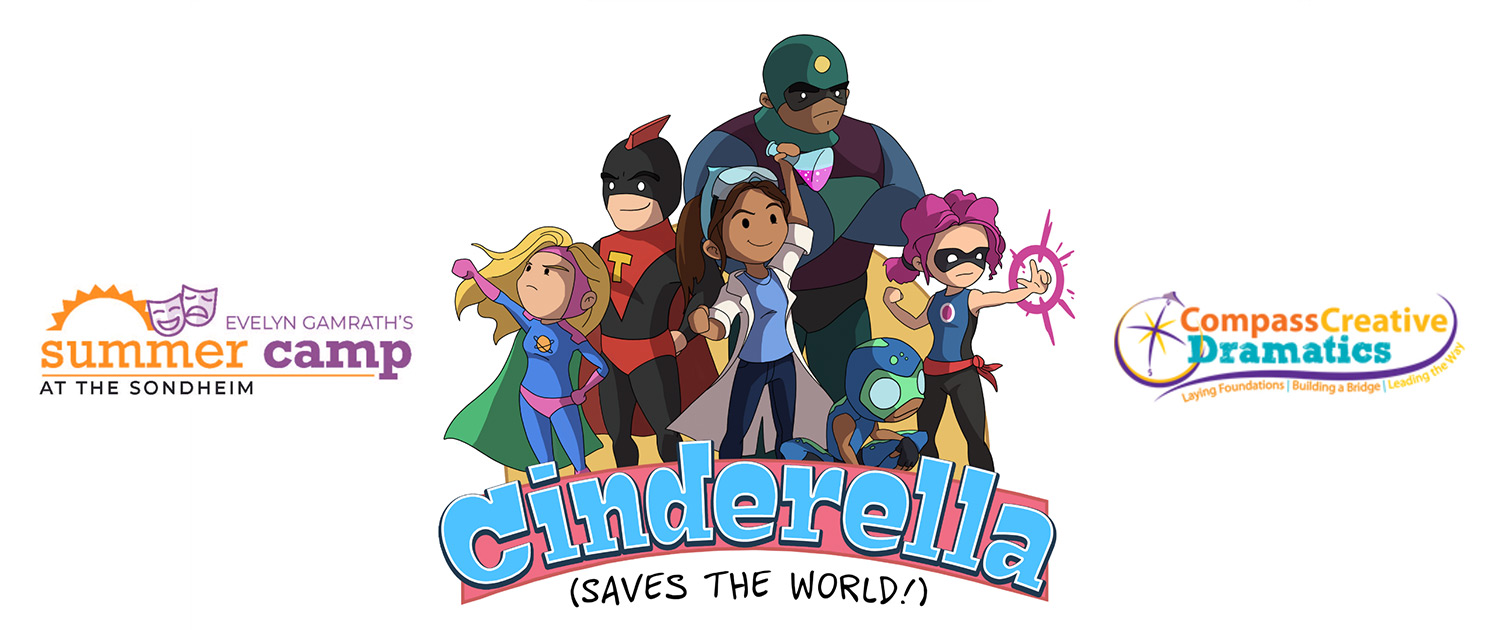 Children's Theatre Camp
July 18, 2022
-
July 22, 2022
Evelyn Gamrath's Summer Camp at the Sondheim Returns with Compass Creative Dramatics of Chicago and Cinderella Saves the World!
When the local superhero league announces it's looking for new members, Cinderella is eager to try out so she can make the world a better place. The only problem is (unlike her lazy stepsisters) she wasn't born with a superpower! But a group of friendly scientists have a few tricks up their sleeves, and with their assistance (plus the help of some curious kittens and a very mysterious group of elderly folk) Cinderella just might find a way to save the world!
Compass Creative Dramatics takes students ages 8 – 14 years old from audition to performance in just 5 days! No acting experience necessary — students will be given all the tools they need to succeed with professional teaching artists in a fun, supportive environment.
This year's camp will be held July 18-22 with 9 am – 3 pm rehearsals. Performance will be Friday, July 22 at 7 pm. Students should bring a lunch and a water bottle and come dressed in clothes that allow easy movement. Snacks will be provided.
Registration for the week is $100 per student. There will be a suggested donation of $2 at the door for the performance.
Related Events